Market Predictions
Gold, Silver, Coffee, Rubber, Soya Bean, Palm Oil, Brent Crude,... and many more, all can be done

Dr. Peter's Custom Site Search

This site is about stock market analysis, commodity trend predictions, forecasting trends, financial systems, gold trend, silver trend, property investments and real estate.




Click top right to change currency to US$.
Best books on tips, tricks and techniques on stock market and commodity trends analysis and my fiction short story book
2. About the Author
Dr.Peter Achutha is a self employed Computer Engineer, Rubber Technologist and an Economist. Yes, he did spend many years doing Research & Development, on his own, with his own funds. Now he runs a small company called Peter Publishing and has published two books. The first book is "Market Theories & Predicting the Stock Market by Visual Inspection". This took him more than 18 years to research and write and this book covers an alternative theory to Economics which is not dependent on current concepts of Supply & Demand but uses Probability Theory to explain Demand and then makes predictions as to how markets will behave over the next few years. During the height of the 2008/2009 World Financial Crisis (The Recession), when everyone was predicting doom and gloom, he was predicting that commodity prices would rise in 2011.

The second book is "Perfect Love & Other Stories". This a collection of 19 short stories for young & old adults. The stories cover love & romance, horror, science fiction, ghost stories,….. he promises you that you will not put the book down.

He has worked in many industries and spent many years developing new technologies. He was a Senior Design Engineer in the American Semiconductor Industry developing light industrial robotics when he invented a general theorem for parallel processing called "Finite Event Analysis". This resulted in a new software architecture for Real Time Machine Control, which he calls "The Third Architecture". He then worked on Natural and Synthetic Polymers and developed interesting products with them.

His most extensive research, spread over 18 years, has been in formulating a General Theory of Economics, M(z) = W(z) + I(z) + N(z), that can predict consumer markets, stock markets, commodity markets and Forex movements. He was awarded a Doctorate in Economics for this research work. Over the years he has written to many governments, Prime Ministers and Presidents in order to help their economies. If you were fortunate enough to read any of his letters to the Prime Minister of Malaysia during the 1998 Asian Financial Crisis you would realise that he was the one who introduced the concept of the 'Real Economy' which is now used by almost everyone around the world. That says a lot about how far his theories have spread around the globe.
Properties For Sale / Rent
Both Feedjit (above) and Flag Counter (below) under count but I leave them there as they look beautiful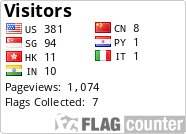 Fast Budget Web Hosting
Peter Publishing Web Hosting
Reliable Fast Web Hosting for beginers and for pros. We have low cost budget web hosting plans and plans for professional marketers, bloggers & e-commerce. See our pricing and details
WordPress SEO Optimisation
WordPress SEO Optimisation Want to have your Wordpress blog optimised to rank highly in Google Search Engine? I have been using this product for quite some time and it is very effective.
.....Click Here!......
Market Predictions
Gold, Silver, Coffee, Rubber, Soya Bean, Palm Oil, Brent Crude,... and many more, all can be done


Property Buyers & Sellers Contact Dr.Peter Achutha to get a Free Gift. Submit Property for Sale or Request to Purchase Property

This website is dedicated to property investments and financial system prediction, stock market trend prediction & commodity trend prediction.

Copyright (c) Peter Publishing, 2011


Click top right to change currency to US$