Best books on tips, tricks and techniques on stock market and commodity trends analysis and my fiction short story book
Condo for sale at Regalia Service Apartments 2r1b
This is a two room condo for sale and for rent at Regalia Service Apartments near PWTC
This condo for sale is walking distance from Putra World Trade Center (PWTC) and is just behind the Legend Hotel and the Mall shopping center. Between PWTC and the Mall is Seri Pacific Hotel. All buildings are within walking distance of each other. Hence the location is very strategic and very convenient as just next to Legend Hotel is the PWTC LRT station.
View of swimming pool on the roof top of the Regalis Service Apartments Condo for sale near PWTC
If you are a Flat Earth Theory believer, here is your chance to experience what the ancients explorers thought the edge of the world would look like. Just swim to the edge of the pool and see if you will fall over. Wait a minute, before you do that just make sure someone has brought a camera to record the Flat Earth shattering event.
This condo is a newly built, in 2011, with many facilities and from the condo you have a grand view of the KLCC twin Towers. There is a sauna, squash court, a large swimming pool both on the ground floor and another on the 37th floor on the roof of this condo for sale. There is a children's play area on the ground floor, a lounge area on the 37th floor. The photo above shows the large swimming pool on the 37th floor and the view is of the KLCC Twin Towers, KL Tower and Menara Maybank which is a very wide angled and clear view of Kuala Lumpur city. There is one car park for this unit.
The living room and kitchen of this condo for sale
This condo for sale does look spacious is clear, clean and bright. The owner is willing to furnish this condo if you want the condo for rent. On the left is the master bedroom which has it's own bathroom. On the left is the second smaller bedroom. The main front door is pretty wide and this should make it easy for bring in items.
The kitchen of this condo for sale
The kitchen, of this condo for sale, is located recessed within its own floor space almost like a separate room. There are kitchen cabinets and built in is an exhaust hood, a cooking surface and a wash basin.
Summary of Regalia Service Apartments Condo for sale near PWTC
Property Details
Built Up: 860 sq. ft.
2 bedroom and 2 bathrooms
Single kitchen
Fully furnished for rental purposes
Built in 2011
Freehold
Monthly maintenance fee: RM268 per month
included 1 car park bay - individual car park bays are sold at RM60,000 each.
General Description
The bathrooms are fully equipped.
I have visited the condo and it was in very good condition, clean, bright and airy.
For a 2 room condo the living area was quite spacious and the kitchen is quite large.
Amenities available nearby
PWTC - Putra World Trade Center where many exhibitions are held through out the year.
The Mall shopping center where Jaya Jusco is located, many restaurants, Star Bucks, McDonalds, KFC
The PWTC LRT Station leading to Sogo Shopping Center at Bandaraya LRT station and Masjid India at Masjid Jamek LRT station.
The Legend Hotel
Sri Pacific Hotel
This condo for sale can be rented too
The owner can fully furnish this condo and rent it for RM3,500/- per month
For more condo's for sale or for rent please visit our apartments and condominiums page
Our Free Gift for purchasing this property from us
Are you looking for anything specific other than this Regalia Service Apartments condo for sale? If you would like to view other bungalows, houses or properties or need financing or bank loan click here Also see factories, shops, land. If you have spent a lot of time on the internet and would like a break from looking for Regalia Service Apartments condo for sale please check out my Bread Diaries.
Please contact Dr. Peter Achutha h/p: 016 - 263 0358 for more details on this Regalia Service Apartments condo for sale near PWTC
Properties For Sale / Rent
Both Feedjit (above) and Flag Counter (below) under count but I leave them there as they look beautiful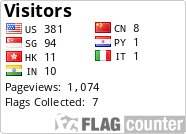 Fast Budget Web Hosting
Peter Publishing Web Hosting
Reliable Fast Web Hosting for beginers and for pros. We have low cost budget web hosting plans and plans for professional marketers, bloggers & e-commerce. See our pricing and details
WordPress SEO Optimisation
WordPress SEO Optimisation Want to have your Wordpress blog optimised to rank highly in Google Search Engine? I have been using this product for quite some time and it is very effective.
.....Click Here!......
Market Predictions
Gold, Silver, Coffee, Rubber, Soya Bean, Palm Oil, Brent Crude,... and many more, all can be done


Property Buyers & Sellers Contact Dr.Peter Achutha to get a Free Gift. Submit Property for Sale or Request to Purchase Property

This website is dedicated to property investments and financial system prediction, stock market trend prediction & commodity trend prediction.

Copyright (c) Peter Publishing, 2011


Click top right to change currency to US$