Market Predictions
Gold, Silver, Coffee, Rubber, Soya Bean, Palm Oil, Brent Crude,... and many more, all can be done

Dr. Peter's Custom Site Search

This site is about stock market analysis, commodity trend predictions, forecasting trends, financial systems, gold trend, silver trend, property investments and real estate.




Click top right to change currency to US$.
Best books on tips, tricks and techniques on stock market and commodity trends analysis and my fiction short story book
16. Gold price and business opportunities
Gold price and business opportunities

When I made the gold price forecast trend chart I had planned to write this article. The chart is reproduced here so that it is easier to follow what I am about to say.


From the chart you can observe how high gold price will move and I do hope I am correct, within a margin of error as I have used one data point per year to plot the chart in Excel Spread sheet. You would get better, not more accurate, or more realistic results if you used one data point per month which is 12 data points per year to project the future price trend.
Some commodity price increases
This is the chart that I use for my blog theme. You will notice that by 2007 that some of the commodities had increased in price by a minimum of 1.5 times their January 2000 price. If we examined many more commodities with relative to the gold price we will get the chart below. Do note that by 2007 the gold price had doubled its January 2000 price.
Commodity price trends realtive to the gold price


Since January 2000, many commodities price trends are approximately flat relative to the price of Gold. There are major exceptions such as cocoa. Flat meaning that the price of the commodities is moving about a level value with many ups and downs, which means as Gold climbs the commodity price climbs. For example Rubber RSS3 in S$ is approximately 0.327 the price of Gold. Brent Crude is approximately 0.0964 of the price of Gold. If you look at the original price charts you will notice that, for example the price of gold peaked at about $926 at the same time that Brent Crude peaked at about $139 in May / June 2008.


There is a slight downward trend to some of the commodities relative to the price of gold. Hence I do not expect Brent Crude to reach $385 to $600 range by 2015 but I do expect it to be much higher than today's price. I do hope I am wrong on my prediction of non-gold commodity prices. I do hope that the actual figures turn out to be much lower.


Let me clarify that this analysis is based upon the commodities trends between January 2000 and October 2009. I have not examined the data after October 2009. I will need to check with the latest data.


The main point I wanted to make is that globally, all currencies are devaluing with respect to gold. Hence, if you are a large corporation with lots of cash in the bank and are not investing in any projects today, you will be losing purchasing power over the next few years. Your cash will purchase less and less over the next few years. Construction costs will go up due to raw material prices rising and hence the prices in secondary property market, residential, commercial and industrial property prices will follow. Energy and food prices will climb with the rise in the price of gold. You will find that, for example, if you planned to undertake a $10,000,000 project at today's price, it would probably cost you $15,000,000 to $20,000,000 or more in a few years' time. Then you may need to run to the bank for a bridging loan and share your profits with the bank by making interest payments or just abandoned any expansion plans. If you had invested the money today you probably could have rolled the money to generate sufficient profits to offset the loss in purchasing power.


This gold price climb is causing the window for business opportunities to close within a few more years if your business has a limited amount of capital.
- Dr. Peter Achutha, 7 September 2011
Please refer to terms page for terms of use of this blog
All Rights Reserved. Copyright (c) 2011, Dr. Peter Achutha, for this article on "Gold price and business opportunities"
Comments
Saturday, January 14, 2012, 18:52
Saturday, January 14, 2012, 18:23
Wednesday, January 11, 2012, 07:38
Wednesday, January 11, 2012, 03:24
Wednesday, January 11, 2012, 00:04
Tuesday, January 10, 2012, 15:46
New post
Properties For Sale / Rent
Both Feedjit (above) and Flag Counter (below) under count but I leave them there as they look beautiful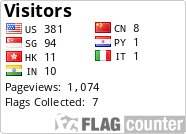 Fast Budget Web Hosting
Peter Publishing Web Hosting
Reliable Fast Web Hosting for beginers and for pros. We have low cost budget web hosting plans and plans for professional marketers, bloggers & e-commerce. See our pricing and details
WordPress SEO Optimisation
WordPress SEO Optimisation Want to have your Wordpress blog optimised to rank highly in Google Search Engine? I have been using this product for quite some time and it is very effective.
.....Click Here!......
Market Predictions
Gold, Silver, Coffee, Rubber, Soya Bean, Palm Oil, Brent Crude,... and many more, all can be done


Property Buyers & Sellers Contact Dr.Peter Achutha to get a Free Gift. Submit Property for Sale or Request to Purchase Property

This website is dedicated to property investments and financial system prediction, stock market trend prediction & commodity trend prediction.

Copyright (c) Peter Publishing, 2011


Click top right to change currency to US$