Market Predictions
Gold, Silver, Coffee, Rubber, Soya Bean, Palm Oil, Brent Crude,... and many more, all can be done

Dr. Peter's Custom Site Search

This site is about stock market analysis, commodity trend predictions, forecasting trends, financial systems, gold trend, silver trend, property investments and real estate.




Click top right to change currency to US$.
Best books on tips, tricks and techniques on stock market and commodity trends analysis and my fiction short story book
4. Predicting market trends, predicting stock market trends, gold trends, silver trends
Predicting market trends, predicting stock market trends, gold trends, silver trends
We have been predicting market trends since 1998

We have been predicting stock market trends since 1998. Our first public and official prediction chart was done in August 1998 during the height of the 1998 Asian Financial Crisis when every one thought that Malaysian economy was 'finished', I sent the Prime Minister a chart showing that the bull run would begin the following month. That is, I was predicting the market trends to show that the bull run begins in September 1998. Now I can reveal to you that in 2009, many in the US were given my charts. I have predicted most world composite indexes, gold trends, silver trends, soya bean trends, palm oil trends, rubber trends, sugar trends and many more.


Knowledge of predicting market trends - an alternative theory

Where did I get this knowledge? It took me 18 years of painstaking work, 18 years of analysing stock market charts and commodity charts to put the pieces together. Finally, I discovered the 'Origin of Movements' and an alternative theory of economics. With this theory you too can be predicting market trends whether they are stock market trends or commodity trends. Once you know this theory you will understand why many people and large financial corporations have tried predicting market trends and have failed. Some have poured millions of dollars, if not more, and failed spectacularly. They failed at predicting the market trends for the simple reason that they were using the wrong theory.


Wrong techniques for predicting market trends

I know of people who have tried Chaos Theory, Statistics, Accounting ...etc. There are two main reasons you cannot use Statistics. Firstly, stastics are used for normally distributed data. The commodity and stock market data are not normally distributed. Secondly, statistical methods and other distribution techniques are not functions of time. You will see these people having many impressive looking charts trying to predict market trends but the underlying theory is wrong. Hence all their attempts at predicting market trends will be futile. If you use any technique for predicting market trends which are not functions of time you will fail to predict correctly.


An Alternative Economic Theory for predicting market trends

I had to, single-handedly, develop an alternative theory of economics to be able to explain many economic phenomena and some engineering phenomena too, along the way. And, my God, was it tough going.

You can't do it with conventional economics or accounting or risk reward analysis or statistics or stochastic methods. That is why until today no one else has succeeded in predicting market trends a few months of even a few years into the future.You can't predict the markets with RSI or Fibonacci Series or Elliot waves. Do you know why? It is because non of the theories, methodologies or techniques used are functions of time. You need an Economic Theory that describes economic phenomena as a function of time. That is what I managed to develop.

Now I provide you with my proprietary techniques in a book form with many example charts. Included is a DVD with many Excel spread sheets with the predictions mentioned above. All you need to do is to understand, intuitively, my explanations and then follow my examples. It is truly that easy and simple. I have included charts of gold trends, silver trends, palm oil trends, .... In 2009 when everyone was predicting doom and gloom I was using these techniques for predicting market trends to show that most commodity prices will go by 2011. Was I right or was I right?



The charts shown on the book cover were not updated since Oct 2009
Techniques for predicting market trends

In the later chapters I show you how to use these concepts in easy to use Excel Spread Sheets for charting purposes of predicting market trends. I provide many examples on how to predict market trends for stocks, shares and commodity with real data and predictions up to a few years into the future. Charts of Gold trends, Silver trends, Wheat trends, Soya Bean trends, Rice trends, Sugar trends, …. are included with their Excel Worksheets in the attached DVD. If you are experienced in charting or technical analysis, it is possible for you to create you own predictive charts within 10 minutes for each commodity or stock movement.

Many governments around the world are using my research work, theories and advice. If you had the opportunity to read any of my letters, which were widely photocopied and circulated, to the Prime Minister of Malaysia you would know the I invented the concept of the 'Real Economy' during the 1998 Asian Currency Crisis.

Some of the techniques explained here, for predicting market trends, are proprietary and require a small additional fee before they can be used for commercial purposes.

I want to know more

Content: Economics - Alternative Economics for predicting market trends
Comments
Tuesday, April 9, 2013, 10:50
Saturday, April 6, 2013, 01:33
Sunday, October 7, 2012, 02:04
Saturday, October 6, 2012, 16:16
Monday, July 23, 2012, 18:05
Saturday, January 14, 2012, 18:43
Wednesday, January 11, 2012, 03:37
Tuesday, August 9, 2011, 06:58
Monday, August 8, 2011, 19:37
New post
Properties For Sale / Rent
Both Feedjit (above) and Flag Counter (below) under count but I leave them there as they look beautiful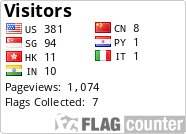 Fast Budget Web Hosting
Peter Publishing Web Hosting
Reliable Fast Web Hosting for beginers and for pros. We have low cost budget web hosting plans and plans for professional marketers, bloggers & e-commerce. See our pricing and details
WordPress SEO Optimisation
WordPress SEO Optimisation Want to have your Wordpress blog optimised to rank highly in Google Search Engine? I have been using this product for quite some time and it is very effective.
.....Click Here!......
Market Predictions
Gold, Silver, Coffee, Rubber, Soya Bean, Palm Oil, Brent Crude,... and many more, all can be done


Property Buyers & Sellers Contact Dr.Peter Achutha to get a Free Gift. Submit Property for Sale or Request to Purchase Property

This website is dedicated to property investments and financial system prediction, stock market trend prediction & commodity trend prediction.

Copyright (c) Peter Publishing, 2011


Click top right to change currency to US$