Market Predictions
Gold, Silver, Coffee, Rubber, Soya Bean, Palm Oil, Brent Crude,... and many more, all can be done

Dr. Peter's Custom Site Search

This site is about stock market analysis, commodity trend predictions, forecasting trends, financial systems, gold trend, silver trend, property investments and real estate.




Click top right to change currency to US$.
Best books on tips, tricks and techniques on stock market and commodity trends analysis and my fiction short story book
Short stories book: Perfect Love & Other Stories by Dr.Peter Achutha

Short stories can be very entertaining, filled with wisdom and wit. Some short stories can be humourous and some touching while others are just horrifying. With a touch of romance, a little love and a sprinkling of compassion, life becomes a comedy of errors and not a tragedy of human folly. Love changes everything. That is the strength of short stories. Reading this book of short stories a third or fourth time, you will find that there are philosophical insights and troubling existential issues surfacing.


Short stories content

There are 19 light and easy reading short stories, written to, hopefully, improve the standard of English among the non-native speakers. Some are hilarious others are shocking but mostly about love and romance and the relationships between men and women. They are true and truly Malaysian short stories, set somewhere in Malaysia & Singapore. All of them are almost true… well many parts are true … errrr … at least a few words are true.

It took the author two years to complete this book of short stories. He has tested the short stories on friends and many were overwhelmed by the stories. Some readers, especially the women cried at some of the short stories, others laughed at the horror stories. How can people find horror stories funny? Incidentally, while we were marketing the book, men tended to comment that "There is no such thing as Perfect Love" and women tended to say "I have never tried Perfect Love". And, yes, there really is something called Perfect Love and you need to read the book to find out.


This short stories book reading requirements:

1) Comfortable easy chair.
2) A strong stomach, a warm heart and a box of tissues.
3) Be at an age where you have personal knowledge of male and female organs … better still if you have either one of them.


Content:
Fiction, short stories – Adult Romance, Love & Hope, Science Fiction, Ghost, Horror, Horrid, Torrid & Horrible stories. (If you believe that, you will believe anything.)


If you would like to look at more products other then the short stories book click here HOME Page


We do hope that you will purchase our short stories book: Perfect Love & Other Stories by Dr Peter Achutha
Properties For Sale / Rent
Both Feedjit (above) and Flag Counter (below) under count but I leave them there as they look beautiful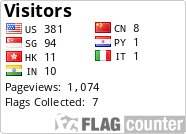 Fast Budget Web Hosting
Peter Publishing Web Hosting
Reliable Fast Web Hosting for beginers and for pros. We have low cost budget web hosting plans and plans for professional marketers, bloggers & e-commerce. See our pricing and details
WordPress SEO Optimisation
WordPress SEO Optimisation Want to have your Wordpress blog optimised to rank highly in Google Search Engine? I have been using this product for quite some time and it is very effective.
.....Click Here!......
Market Predictions
Gold, Silver, Coffee, Rubber, Soya Bean, Palm Oil, Brent Crude,... and many more, all can be done


Property Buyers & Sellers Contact Dr.Peter Achutha to get a Free Gift. Submit Property for Sale or Request to Purchase Property

This website is dedicated to property investments and financial system prediction, stock market trend prediction & commodity trend prediction.

Copyright (c) Peter Publishing, 2011


Click top right to change currency to US$