Market Predictions
Gold, Silver, Coffee, Rubber, Soya Bean, Palm Oil, Brent Crude,... and many more, all can be done

Dr. Peter's Custom Site Search

This site is about stock market analysis, commodity trend predictions, forecasting trends, financial systems, gold trend, silver trend, property investments and real estate.




Click top right to change currency to US$.
Best books on tips, tricks and techniques on stock market and commodity trends analysis and my fiction short story book
12. US Economic Recovery and Growth part 2
US Economic Recovery and Growth part 2


I must apologise for calling the USA a Third World Country. It is one of the most advanced nations in the world but we could see how bureaucracy can hinder growth. This is very common in our third world countries. In fact many people in authority in the bureaucracy are actually in a race – the Ding Dong Derby.
Economic Growth Tranditinally in Asia
There are many Asians who want to see America and Europe prosper because we are the Asians with the brains to understand that the prosperity in American and Europe will always spill over into Asia and it has been traditionally that way for a very long time. If you look back at history, I believe, as I do not have any data but from personal anecdotal accounts during the 1980's and 1990's, when America prospered and grew, Malaysia prospered and grew. When American salaries flat lined, Malaysian salaries flat lined too. I believe that there is a good case to be argued that growth in America and Europe promotes growth in the rest of the world.
What can we do in Asia
What can we in Asia do to help American and Europe grow again? I would suggest that Asians buy more American and European goods from them. As individuals, whenever we go to the supermarket try to put two or three more items that have been imported from American or Europe into your shopping cart. Try to make more visits to TESCO, Carrefour, IKEA than other supermarkets.


There will be a boomerang effect and the growth and prosperity in Asia will improve as a result.
- Dr. Peter Achutha, on US economic recovery, 24th August 2011
Please refer to terms page for terms of use of this site
All Rights Reserved. Copyright (c) 2011, Dr. Peter Achutha, for this article on "US Economic Recovery and growth part 2"
Comments
Tuesday, April 9, 2013, 09:27
Friday, April 5, 2013, 18:05
Sunday, July 29, 2012, 17:22
Sunday, July 29, 2012, 03:04
Saturday, July 28, 2012, 17:22
Friday, July 27, 2012, 04:22
Wednesday, January 11, 2012, 10:55
New post
Properties For Sale / Rent
Both Feedjit (above) and Flag Counter (below) under count but I leave them there as they look beautiful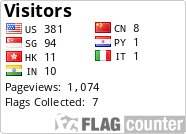 Fast Budget Web Hosting
Peter Publishing Web Hosting
Reliable Fast Web Hosting for beginers and for pros. We have low cost budget web hosting plans and plans for professional marketers, bloggers & e-commerce. See our pricing and details
WordPress SEO Optimisation
WordPress SEO Optimisation Want to have your Wordpress blog optimised to rank highly in Google Search Engine? I have been using this product for quite some time and it is very effective.
.....Click Here!......
Market Predictions
Gold, Silver, Coffee, Rubber, Soya Bean, Palm Oil, Brent Crude,... and many more, all can be done


Property Buyers & Sellers Contact Dr.Peter Achutha to get a Free Gift. Submit Property for Sale or Request to Purchase Property

This website is dedicated to property investments and financial system prediction, stock market trend prediction & commodity trend prediction.

Copyright (c) Peter Publishing, 2011


Click top right to change currency to US$