Market Predictions
Gold, Silver, Coffee, Rubber, Soya Bean, Palm Oil, Brent Crude,... and many more, all can be done

Dr. Peter's Custom Site Search

This site is about stock market analysis, commodity trend predictions, forecasting trends, financial systems, gold trend, silver trend, property investments and real estate.




Click top right to change currency to US$.
Best books on tips, tricks and techniques on stock market and commodity trends analysis and my fiction short story book
15. US Economic Recovery and growth part 4
US Economic Recovery and growth part 4

In 2009 I had mentioned that the US government had avoided the Great Depression II but many people scoffed at the idea as there was no proof. Do we really need proof? Look around in the West and you can see how slow growth is. Isn't that sufficient proof? Actually, in 2009, the US government did a fantastic job of preventing the economy from nose diving into the Great Depression II. Only about 9% of the workforce was unemployed. That is fantastic when you consider that the Great Depression of 1929 had unbelievably high unemployment figures. That means that in 2009 about 91% of the workforce still had their jobs. That is fantastic isn't it?


I have always believed that the best time to re-invest is at the height of a recession when everything is cheap and costs are low, as you can get more bang for the buck. I bought my apartment in May 2009. If you look at companies who invested during this period - GM and Apple, you will notice that they are performing quite well. GM was a re-investment case because the US government had to force its hand and force them to restructure and reinvest in themselves. Now, if I remember the news reports correctly, GM is showing something like 8% sales growth. Other car sales figures are as high as 20%. This will have a huge multiplier effect on the economy. Don't you think business is booming?


I considered Apple as an excellent case as they had carried on their development and launched their i-pad which now looks like a billion dollar revenue generator on its own, under current conditions. If you consider the sales of the i-pad would you believe that we just came out of a recession? What is admirable about Apple is that they did not abandon their plans because of a recession. My guess is that they saw a pie that was not 100% but 91% (employment figures), almost the whole pie was still available for the taking. You can have the cake and eat all of it.


Why are we missing these strong hints of growth? Businesses should follow this money trail as there are huge profits to be made.


Sometime back, between 2003 and 2007, I was working as a real estate agent. One day, I visited Section 33, Shah Alam and found a goldmine. There were rows and rows of empty linked factory units that were crying out to be tenanted. There must have been at least 200 to 300 units available for rent. I had approached my then boss about tracing the owners and trying to rent them out. My boss, an accountant by training, was very negative about the economy and told me not to waste my time and money on that area. I did visit the area every three to six months to check on the status of the situation. The last time I visited the area I had the shock of my life. On my last visit I found that all the units, each and every one of them, were tenanted. As we had kept track of the news and the depressive rumours going around we did not even venture to call up even one owner to allow us to find a tenant for him. Suddenly, in an instant we had missed the boat. How did we miss the under currents of growth that no one had foreseen? We had been so very comfortable in our false thinking that we never anticipated such a fast turnaround in events and we lost a phenomenally good business opportunity and the potential for huge profits – and then we died broke.


When I look at how Apple and GM are performing, I suspect everyone else is missing the boat.

I suspect that many companies are in "analysis, analysis then paralysis" mode. They are doing "should be, would be, could be, can be, may be" projections of the future and then end up having an MBA. Not that MBA but this one – More Business Arguments. No venture no gain, right? The MBA prevents you from venturing.


I want to write a little more on the price of gold and the closing window of business opportunities in my next article.

- Dr. Peter Achutha, 6 September 2011
This article "US Economic Recovery and growth part 4" was written by Peter Achutha


Comments
Saturday, October 6, 2012, 21:51
Saturday, October 6, 2012, 20:12
Tuesday, January 10, 2012, 20:41
New post
Properties For Sale / Rent
Both Feedjit (above) and Flag Counter (below) under count but I leave them there as they look beautiful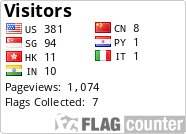 Fast Budget Web Hosting
Peter Publishing Web Hosting
Reliable Fast Web Hosting for beginers and for pros. We have low cost budget web hosting plans and plans for professional marketers, bloggers & e-commerce. See our pricing and details
WordPress SEO Optimisation
WordPress SEO Optimisation Want to have your Wordpress blog optimised to rank highly in Google Search Engine? I have been using this product for quite some time and it is very effective.
.....Click Here!......
Market Predictions
Gold, Silver, Coffee, Rubber, Soya Bean, Palm Oil, Brent Crude,... and many more, all can be done


Property Buyers & Sellers Contact Dr.Peter Achutha to get a Free Gift. Submit Property for Sale or Request to Purchase Property

This website is dedicated to property investments and financial system prediction, stock market trend prediction & commodity trend prediction.

Copyright (c) Peter Publishing, 2011


Click top right to change currency to US$